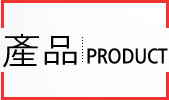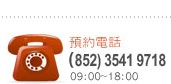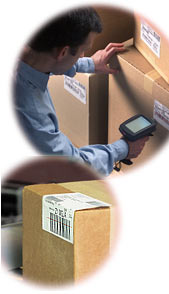 Give managers and task workers everything they need to take instant action anywhere. Pure business on the inside and smart styling on the outside, the MC55A0 rugged mobile computer for enterprise lets your workers access business applications, scan barcodes, snap a photo, view a video and place a private or push-to-talk call to virtually anyone in your facility – all with a single device. The sleek lightweight design is not only pocketable, it is at home in front of customers and patients. And government grade FIPS 140-2 security keeps your most sensitive data safe and secure.
Download Spec

Features :

Powerful microprocessor designed for mobility
The Marvell PXA320 @ 806 MHz provides best-in-class application performance coupled with ubiquitous mobility inside the enterprise even on the most demanding multi-media applications.
The memory to support any application
256MB RAM/1GB Flash and a user accessible microSD card slot with support up to 32GB provide the memory space required to enable robust performance for database and other processing intensive applications.
The most advanced mobile operating system for the enterprise
Microsoft's Windows 6.5 Mobile Edition increases interoperability with existing enterprise infrastructure; enhances security features; provides a more flexible development platform; improves mobile messaging collaboration.
Protects your application investments
Support for Enterprise Mobility Developer Kit (EMDK) APIs preserves existing application investments by enabling easy and cost-effective porting of applications from other Motorola mobile computers.
Works on virtually any wireless LAN
The 802.11a/b/g tri-mode radio connects to both 2.4GHz and 5GHz WLANs for cost-effective voice and data connectivity in the office and hot spots; 802.11a (5GHz band) support enables segmentation of voice traffic to ensure voice quality.
The most advanced Bluetooth functionality
Bluetooth v2.1 with EDR provides a wireless connection to more device types, including modems, printers, headsets and more; simplifies pairing; improves security; reduces power consumption; supports either Microsoft or Stonestreet stacks.
Government grade security over virtually any WLAN
Make sure only authorized users access your devices, your data and your network. Bring wired-line security to your wireless communications without impacting wireless performance through a multitude of security features, including: native FIPS 140-2 Level 1 certification; support for all the latest encryption and authentication protocols; compatibility with Mobile Security Suite for device-level protection (device level firewall, intrusion prevention, enforced authentication, data encryption and integrity monitoring protect the data that is resident on and in transit to and from your MC55A0 devices); and compatibility with Motorola Mobile Virtual Private Networks (MVPNs).
Industry leading rugged design and reliability
Patented Monocoque unibody housing: greatly improves structural stability and ability to handle the twisting common in a fall or bump
Patented industrial-grade connector: improves the reliability and durability of the accessory point of interface.
Business class motion sensing for the intelligence to sense – and act – on motion
Automatically rotates screen to match; device orientation automatically reverts to sleep mode when not in use to preserve battery power; landscape mode improves the display of data-intensive applications; enables utilization of sensor data in custom applications.
Advanced sleek design for ease of use and user comfort
Specifically designed for one-handed operation – data entry is easy regardless of hand size with minimal movement.
Backwards compatibility with all MC55 accessories
Upgrade to the latest mobile technology advancements while preserving your existing accessory investments.
Increase uptime and reduce support costs with all-inclusive support plan
Covers normal wear and tear as well as internal and external components damaged through accidental breakage for both device and select accessories.


條碼掃描器 | 條碼打印機 | 標籤 | 證卡打印機 | 系統及軟件
地址 : 尖沙咀 加連威老道39-41號 太興商業大廈 17樓全層
Tel:3541 9718 FAX:3541 9615

© 2007 Central Link Technologies Limited 版權所有,不得轉載。